Our tenets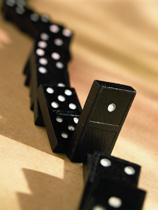 Thesaurus explains the term "tenet" as a certain beginning, a key rule, internal conviction in something, start of any activity.
So, our law company, adheres of some tenets in the work which are based on our belief:
The legal adviser is obliged to be independent.
Thereby, LC "Jubicon" is not affiliated with any other organization, political party or business group. We independently serve projects saving the status of the independent expert. We adhere to a principle that LC "Jubicon" belongs only to its partners. There is no and there will be no external forces, capable to influence our belief.

We strictly adhere to a principle of a conflict of interests exclusion.
It means that we do not represent simultaneously two or more clients which interests are mutually inconsistent, or can become inconsistent with high degree of probability.

Keeping confidential is the major point at cooperation with the client.
While practicing the lawyer inevitably receives the information which should not be disseminated to third parties. It imposes certain obligations and responsibility on the lawyer to who an access to such information is granted. Conveying any information or data to our company, the client can be assured of the strict keeping confidential of the received information.

Competence is the integral condition of acceptance of the commission of the client to performance.
We realize that it is impossible to be professionals in all spheres of practice simultaneously. We are not ever being afraid of recognizing lack of necessary experience in varying questions and we will never assume the project without being assured that we are capable to carry out it better than others can. So, for example, we do not represent clients on criminal cases, but we will aspire to render the maximum assistance to the client requiring such help.