Profile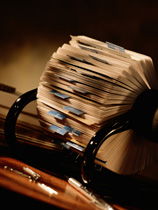 LC "Jubicon" develops the most important directions of specialization actively, justifying the positioning in the market as the company rendering a complete spectrum of legal services, the so called - full service firm.
We render service both in the field of legal consulting, and at the resolution of disputes in the economic, tax and corporate law, in particular, we provide consultations on all spectrum of questions of the corporate law, we work in the field of legal support of re-structuring, reorganization, bankruptcies of the enterprises.
LC "Jubicon" has a wide experience in support of various corporate and financial deals projects, including those connected with relations of the property, lease of the real estate and the land plots, has a wide experience in tax consultation and representing clients in tax disputes/cases, and also supports of principal and problem judicial economic and administrative disputes/cases.
Including the abovementioned our specialization can be specified as following activities:
Corporate relations
Corporate management
Due diligence
Business establishment
Merges and acquisitions (M&A)
—orporate restructuring
Litigation
Tax consulting
Real estate. Construction and land law
Securities. Equity market
Contracts and commercial law
Insurance
Investment activity
Medical law
Law of intellectual property
Labour law